The monumental size of the transfer of Brazilian footballer Neymar from Spanish giants F.C. Barcelona to French-based Paris St-Germain (PSG) has staggered pundits all over the world and has again raised the issue of how to justify transactions of this magnitude in sport.
Whether your reaction is one of wonder, or rage, there is no doubting the fact that the sport of football is becoming a huge business.
Neymar (pictured below) himself is undoubtedly a fine player and a wonderful talent, though is any player really worth the staggering $300 million transfer fee and an additional $60 million per annum? The PSG club have gone on the record to suggest that they will recoup this investment through increased revenues within 2 years.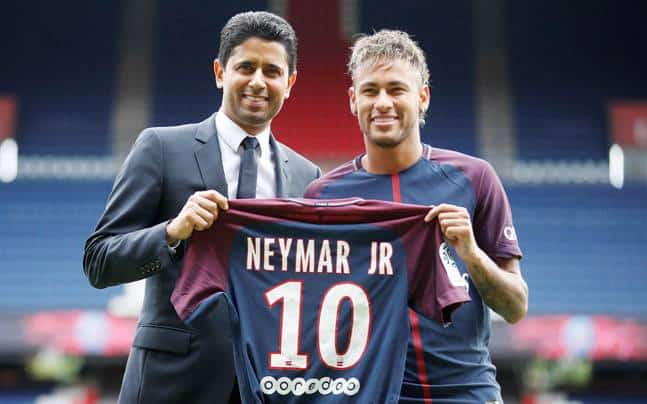 It is interesting to note that the owners of the famous PSG club, who paid the remarkable transfer fee, are effectively the State of Qatar. Qatar are also the major sponsor of F.C. Barcelona, the club from which Neymar transferred. Sceptics will say that the main reason for the Neymar transfer was a way for Qatar to gain some positive publicity and influence in a football-mad world at a point in time when the State of Qatar are perhaps not the darlings of the Arab, nor indeed the football world.
The big spending has not been confined to the Qatar owned PSG club. English giants Chelsea (owned by Russian oil mogul Roman Abramovich), the Abu Dhabi owned Manchester City, and the U.S. owned Manchester United have also 'invested' hundreds of millions of dollars in this northern summer off-season.
Where will the spending end? Is football the victim, the beneficiary, or simply being used as a political tool by those with power in our modern world?