Whereas most people can, health-permitting, choose a time frame for retirement, business owners usually want to exit their business in some form as part of the transition. This usually results in it not entirely being their decision alone (family, senior employee input etc). For this reason, the decision should be one that business owners begin making plans for several years before it happens, if at all possible. Practically this can be difficult for small business owners due to the tendency to not want to change what has been, in terms of how the business is run, on the assumption it will still be run that way in the future.
The below four-square matrix is representative of this decision paradigm: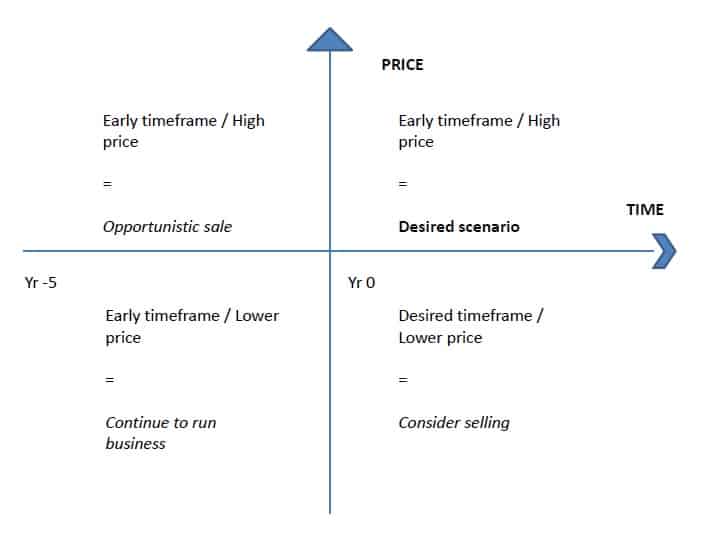 The four squares of the matrix represent different relationships between time and value from an owner's perspective. Time represents a notional age at which the business owner has in mind for a sale.
When selling a business due to approaching the age of desired retirement, the relationship between time and value becomes more relevant than at a different stage of a business owner's life. If this paradigm is one you're currently facing there are steps that you can take before a sale in order to maximize the value of your business. Careful planning and consideration, if possible, is worth conducting to maximise the beneficial impact of the implementation of these steps.
Our people are available to make your planning process easier. Find out more or book in a consultation to see one of our business advisers at BLG by getting in touch online or calling (02) 4229 2211.
*This information is relevant at the time of publishing and is subject to change*