Knowing the important due dates throughout the year can save you time and angst! So we have tabled the 2017/18 Financial Year dates in a PDF print-out for your convenience.
If you would like assistance preparing your lodgements, or have any questions about the below dates, please get in touch with BLG Business Advisers online or call (02) 4229 2211.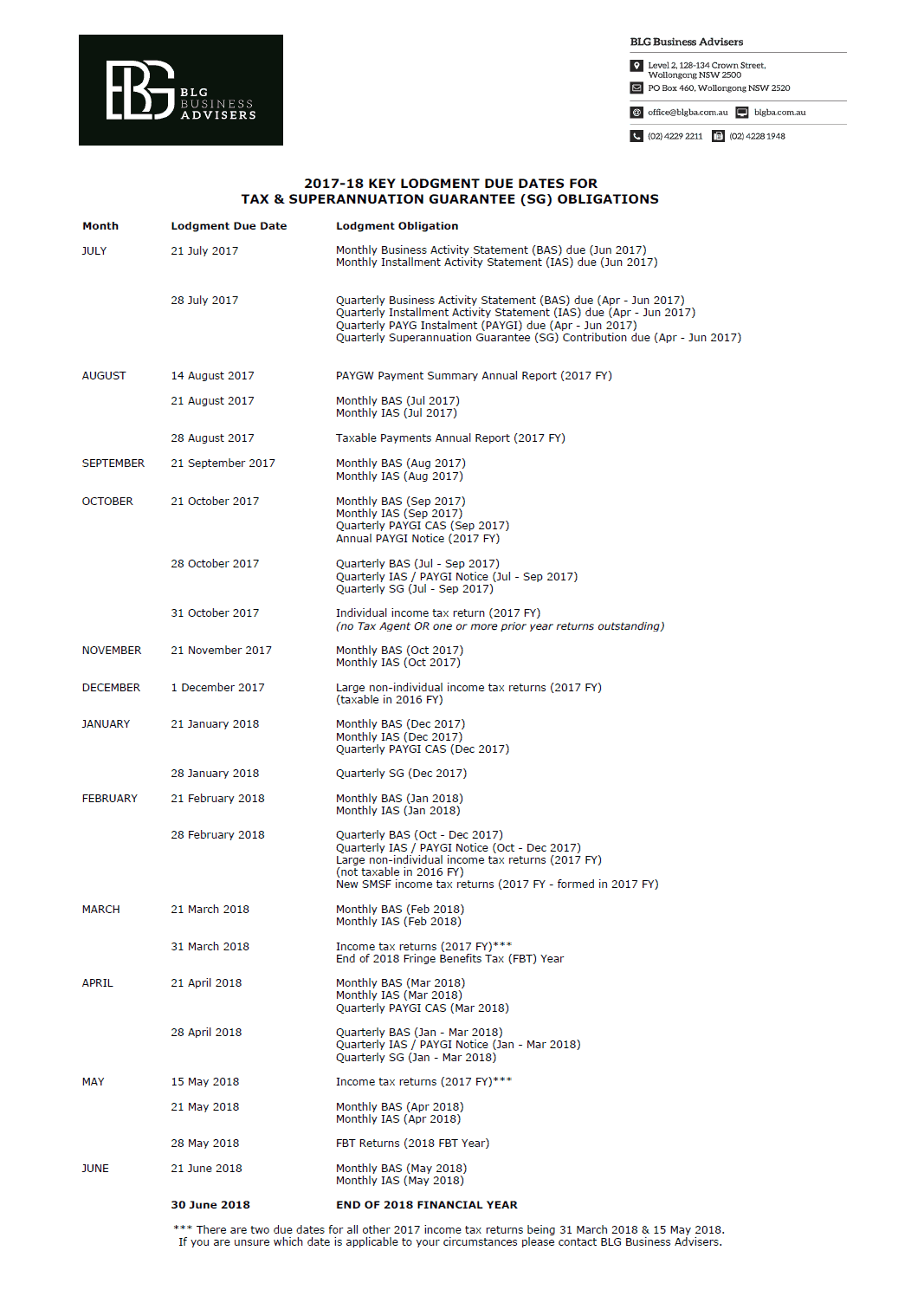 BLG Business Advisers are Chartered Accountants who can take the hard work out of your ongoing accounting and business requirements and assist with your lodgments. Please get in touch with us online or by calling (02) 4229 2211 to find out more.