The following list of dates relate primarily to your tax and superannuation, but also mention a few other requirements.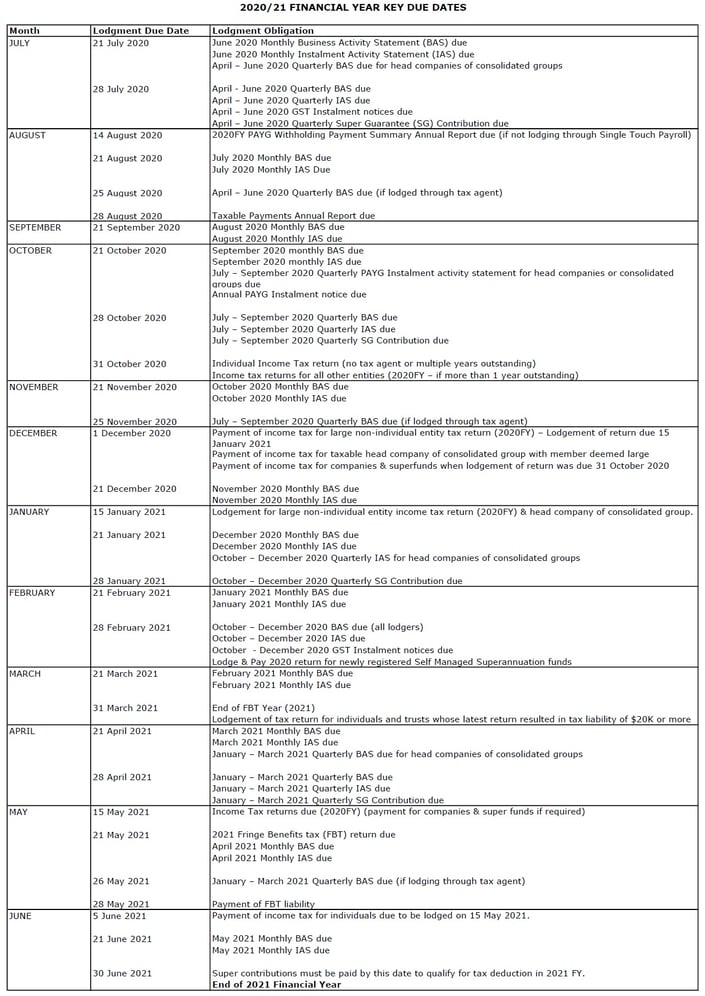 Feel free to download a copy as a reminder.
If there are COVID-19 changes and dates that relate to you then please refer to our COVID-19 Resources page for details.
For advice or guidance on lodgments, or to get some feedback on other business matters, there are a few ways to connect with our team at BLG Business Advisers. Please talk with us by sending an online message or call (02) 4229 2211.
*This information is correct at the time of publishing and is subject to change.*